Setelah melewati kerja keras selama tahun 2009, alhamdulillah aku mendapatkan FREE ticket untuk acara Director's Seminar-nya Oriflame Indonesia. Acara diselenggarakan pada 19-22 Februari 2010 di Ritz Carlton – Pacific Place SCBD Jakarta. Selama seminar saya mendapat akomodasi di hotel Ritz Carlton Mega-Kuningan. Luar biasa, bukan ???
Selain banyak update yang kami dapatkan di acara ini, juga mendapatkan info apa saja yang akan dilakukan Oriflame di tahun 2010 ini. Tema 2010 ini adalah DARE TO DREAM, artinya berani untuk bermimpi. Bila mau menjadi lebih baik dan lebih sukses, kenapa harus takut untuk bermimpi ??? Justru dengan mimpi yang kita punyai, kita akan selalu punya semangat dalam hidup dan tidak pernah menyia-nyiakan kesempatan yang ada !
Hmmm… banyak hal sebenarnya yang pengin di-share, tapi rasanya lebih mantap dan puas kalo bisa datang sendiri di acara tersebut. So guysssss… please tahun 2011 kalian harus mendapatkan FREE ticket juga !!!
Beberapa hal penting yang harus dicatat adalah:
1. Oriflame is #1 Beauty Company in Indonesia
2. Oriflame will be #1 Beauty Company in the world
3. Oriflame will go public and go online !!
4. 17 March 2010 : the 70th birthday of Jonas af Johnick
5. Launching theme song "Dare to Dream" by Westlife
6. Recruitment campaign period 1-31 March 2010
7. Prospecting day on 20 March 2010
8. Gold Conference 2011 : PARIS Perancis, 6 hari 5 malam di bulan Agustus
9. Diamond Conference 2011 : BALI Indonesia
10. Executive Conference 2011 : SYDNEY Australia
11. MORE NATURAL PRODUCTS, R&D FULFILLING YOUR DREAMS !!!
Selebihnya share foto aja ya hehehe…. 🙂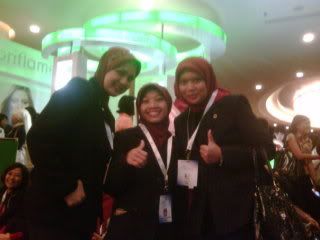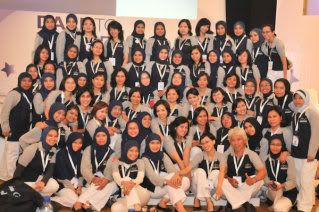 Berdoa yukkkk… penginnya tahun 2011 saya bisa mendapatkan FREE ticket bersama-sama dengan Leader-Leader saya juga !! AMIN !!